Robin Pietsch is literally a rising star in Germany's top gastronomy. In his two restaurants in Wernigerode - Zeitwerk and Pietsch, each of which has been awarded one star - he leaves guests spoiled for choice.
Zeitwerk, founded in 2012, was Robin Pietsch's first restaurant. The consistently regional approach pursued here is reflected in the restaurant's menu.
Robin Pietsch also went his own way in the interior design of Zeitwerk. You won't find white tablecloths or pretentious decor here, instead he went for a mix of wood, leather and fabric. Our YOUMA CASUAL arm chairs show their best side here in their combination of cuddly leather and exciting corduroy velvet fabric in combination with the simple yet very tasteful furnishings. This restaurant breathes naturalness and harmony.
CategoryRestaurant
LocationWernigerode, Germany
EquipmentDining
PhotographyAnja Tischler
It was a matter of the heart for Robin Pietsch to put the Harz region on the culinary map of top gastronomy. Here you can indulge in a menu of the extra class and taste the specialties of the region, such as the Signature Dish Tote Oma. What it is? Find out.
»Hall 1 at Frankfurt exhibition hall«
The redesign of Hall 1 in the Frankfurt exhibition hall creates a space-creating framework around the two reinterpreted café areas. Right in the middle: GAIA and MAVERICK.
---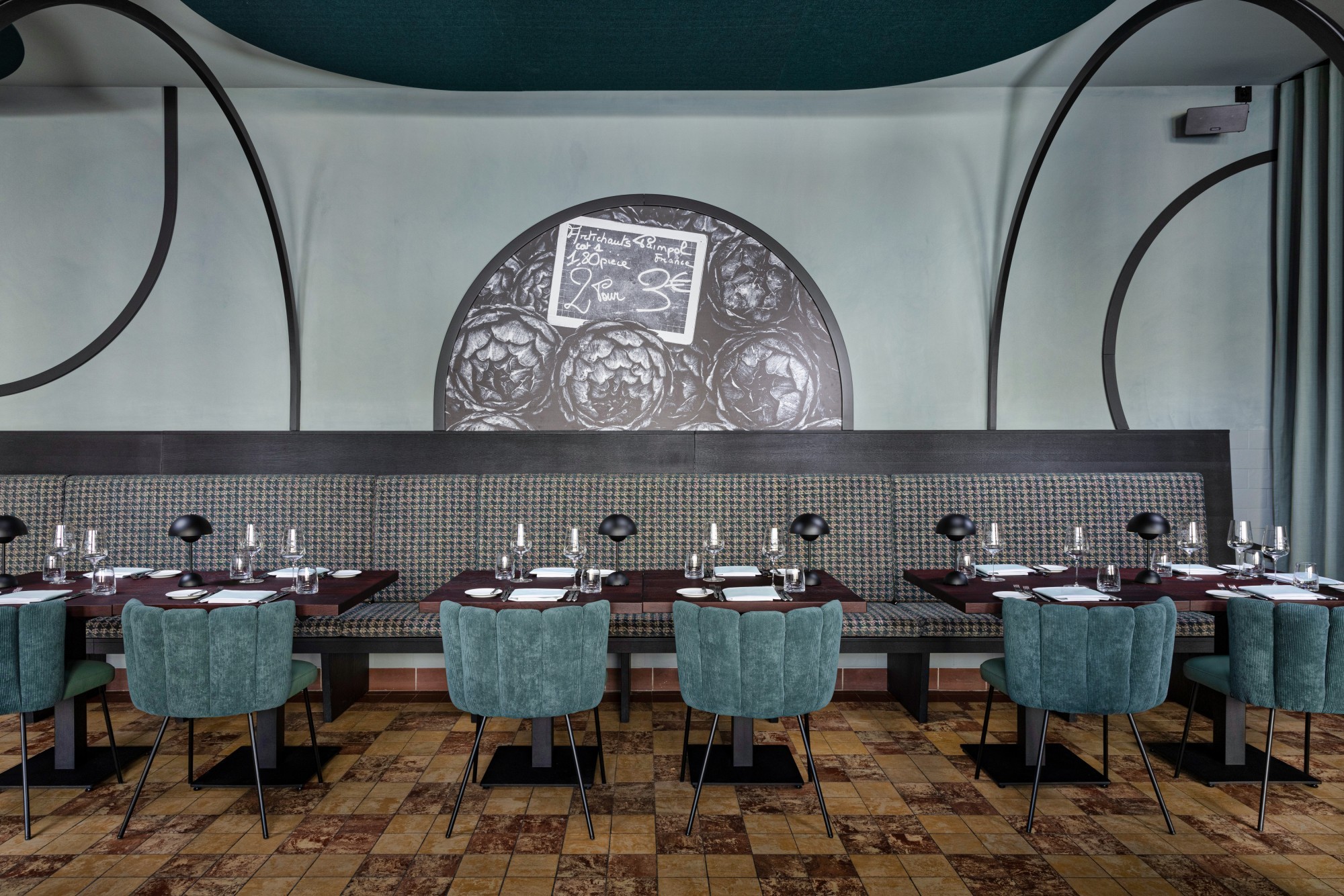 ©F. Pinjo
»Les deux Dienstbach«
For the exciting interior concept of the French restaurant »Les deux Dienstbach«, the GAIA by Monica Armani joins in an unobtrusive yet impressive colour scheme and choice of materials.
---